Bar Chamfering the edges of your metal bars and tubes eliminates the burr from the end. Further more, this process ensures imperfections do not interfere with the products intended function. In addition, burrs can cause significant damage to bars and tubes. This can lead to expensive damage to machines. Bar chamfering is a vital step in ensuring product quality and reducing errors. Therefore, If you require specialized bar chamfering reach out to us today. We will let you know what we can do for you regarding bar chamfering Cleveland.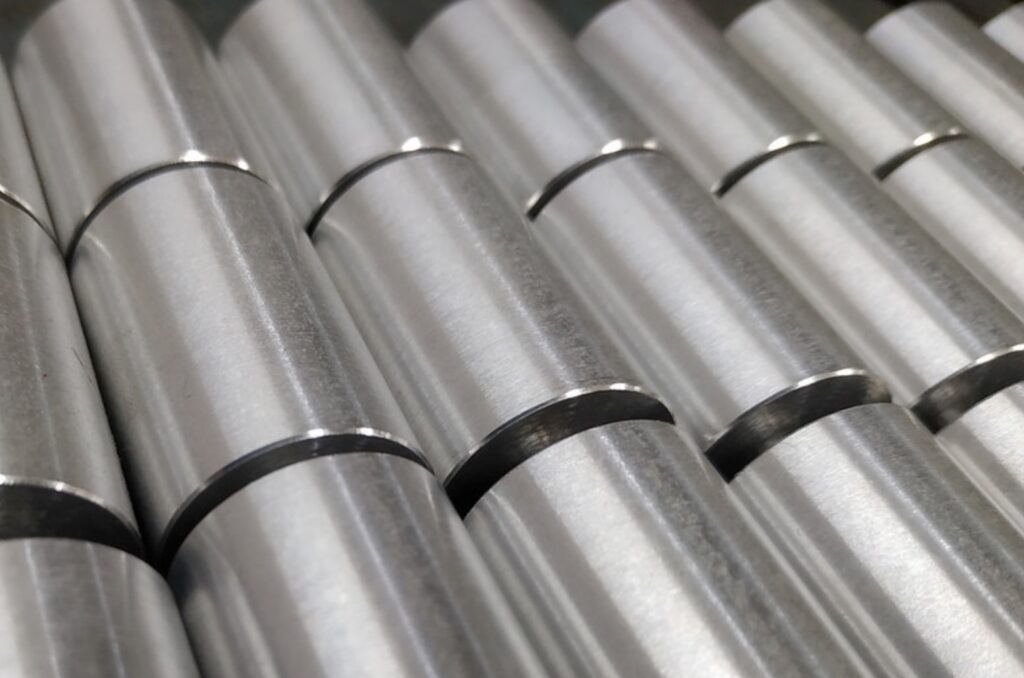 Our bar chamfering in Cleveland Ohio for bars, tubes and rods, is comparable to the beveling of pipes. This is achieved with incredible access with our automated process. Automatic chamfering offers fast and consistent quality. In addition, hand grinding is time consuming and never maintains the same accuracy. The design of our bar chamfering machines allows us to meet your requirements. We will go above and beyond to ensure are machines can meet special requirements you might have. We conduct constant quality checks during the process. This allows us to make sure each bar is of the same quality as the last. We require our personnel to test our micrometers on a consistent basis in order to make sure we meet these standards.
Choose Veteran Hardened Steel to be your bar chamfering company. Select to work with the top individuals in the business. Above all, our customers are always recognizing us for our quality and customer service. You will not regret choosing us for your needs. Most importantly, we look forward to working with you. Contact us today!
Bar Chamfering Work Capacity
Metal Tube: 15mm – 60mm
Metal Bar: 9mm – 25mm