We offer steel straightening, un-twisting for plates, round bars, round shafts, tubes, screws and more in Cleveland, Ohio. Further more, shafts can be straightened from their centers or from outside diameters.
Your experts in bar straightening and steel straightening in Cleveland, Ohio. Firstly, our 15,000 square foot facility can handle a wide range of material sizes. In addition, our staff has thirty years of experience in bar straightening in Cleveland. Lastly, the custom built 300 ton presses combined with Rotary Straighteners accomplish TIR straightness results beyond our customer expectations.
At VHS, we are committed to providing quality bar straightening and precision that further ease installation while saving our customers both time and money. Above all, our expertise includes forming non-conforming structural steel to the tightest TIR and bar straightness as possible with minimal distortion. In other words providing maximum consistency from piece to piece.
Most importantly, our facility is equipped with 3 overhead gantry cranes for ease of loading and unloading. Further more, trucks may enter the facility into our loading and unloading area. Further more, our gantry cranes can handle a max load of up to 7-1/2 tons. Lastly, our tow motors have a 2-1/2 ton max capacity.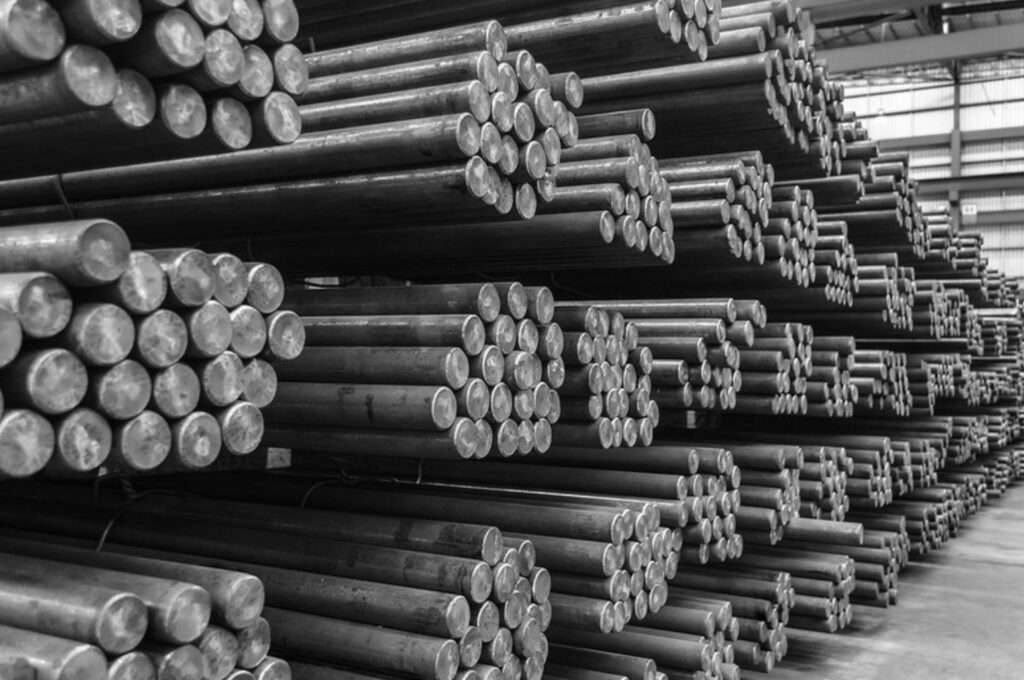 Roll Straightening
● Diameter Range ¼" – 2"
● Lengths to 60ft
● All Grade
Steel Straightening Cleveland
● Rounds to 13″ diameter
● Flats to 72″ Wide
● Flame and Plasma Cut Parts
● Pump and Boat Shaft Quality
● 300 ton Capacity
● Detwisting ,Weldments, Extrusions, Structurals,Tubing
● All Steel Grades
● Lengths to 60ft
Capabilities
Our increased capabilities in addition to a spacious facility and the continuous development of our experienced staff, our commitment to customer service will continue to position us as the #1 bar straightening and steel straightening company in the industry. That is, more than just in Cleveland. Therefore, when you require precision bar straightening combined with timely and reliable delivery schedules, we are setting the trend in excellence. Above all, let us be your go to steel straightening company in Cleveland and we will not let you down. Likewise, we have a small, tight knit group with decades of combined experience and know we can complete your job with the quality you deserve.
We are capable to straighten, flatten, and form all items, and materials such as:
● Angles, I-beams, & Channels
● Axles
● Bars: round, hex & square
● Crank Shafts
● Cylinders: shafts & tubes
● Dies
● Forklift: forks & carriages
● Molds
● Precision Parts
● Plates
● Tubes: round & square
● Weldments